Payment HSM Atalla AT1000
increases the security level of transactions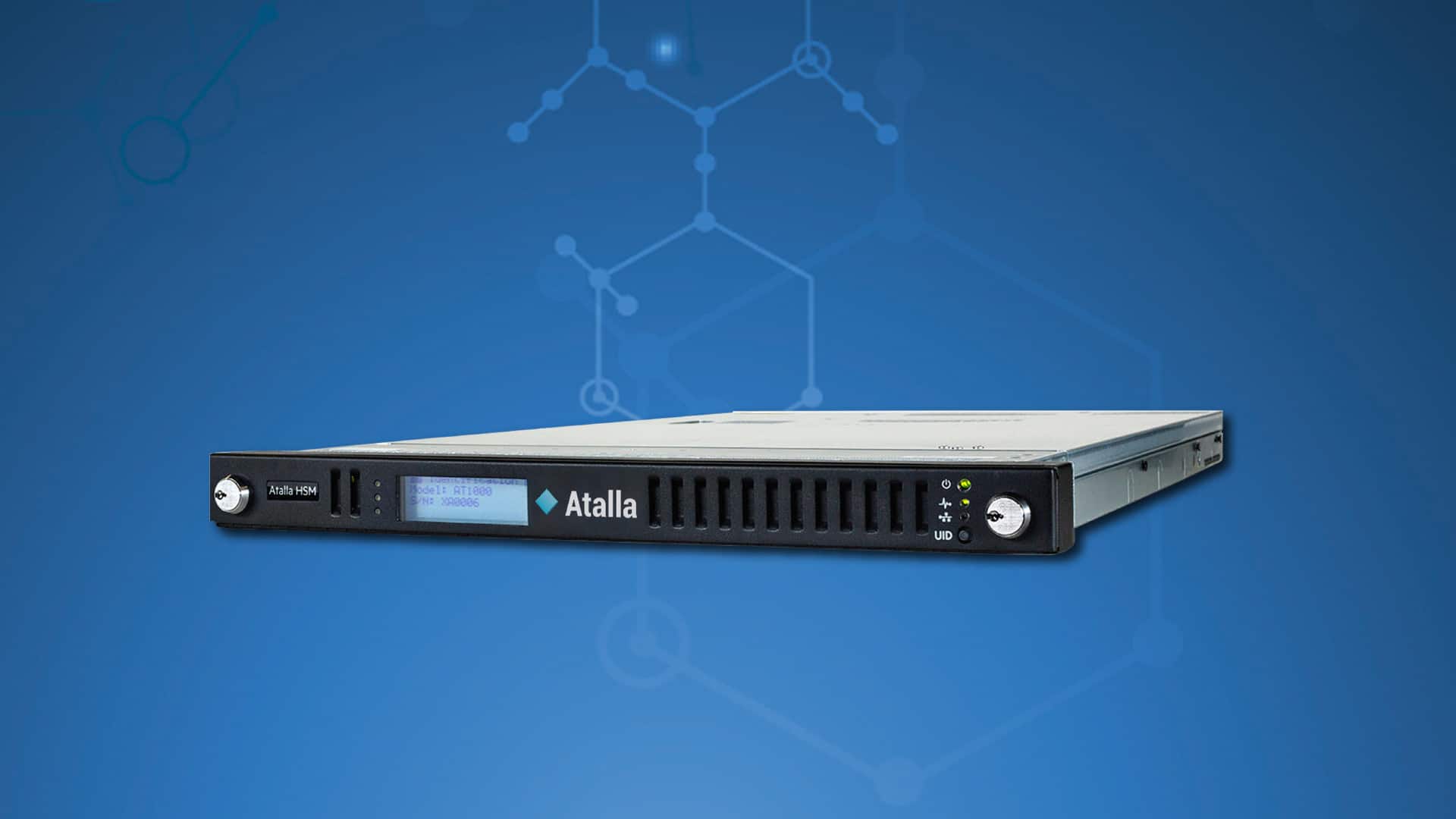 By the end of 2018, after strategically acquiring market-leading Atalla Payment HSMs, Utimaco created the most comprehensive of all HSM offers, by combining it with their already existing best of breed General Purpose HSM to create a HSM portfolio, which meets hardware encryption requirements of even the most demanding clients.
Sensitive data protection
Atalla AT1000 is a payment HSM specifically designed to protect sensitive data and associated keys for non-cash retail payment transactions and cryptographic keys. Atalla AT1000 is a PCI 3.0 (PCI PTS HSM v3.0) – compliant Hardware Security Module (HSM). The PCI 3.0 certification was awarded for the most demanding application profile, focusing on physical security when used in controlled and uncontrolled environments like non-ISO certified data centres. This makes Atalla AT1000 the perfect solution for a wide range of customers and use cases, from established and controlled banking systems up to instant card issuance solutions in bank branches, the so-called uncontrolled environments.
In addition to PCI PTS HSM v3.0 compliance, Atalla AT1000 is FIPS 140-2 Level 3 certified and provides unrivalled protection for AES and other cryptographic keys to safeguard payment transactions. The HSM protects and manages encryption keys needed for key derivation within the tamper-resistant and responsive hardware device.
Atalla AT1000 with its adaptive, field upgradable performance model has support for AES keys, true remote management capabilities, simplified licensing and monitoring. It also provides support for Multi-MFK (Master File Key) to use the true potential of the HSM in multi-tenant environments.
The Utimaco Atalla product suite enables full data and ecommerce protection, key management operations for PIN translations, payment card verification, production and personalization, electronic funds interchange (EFTPOS, ATM), cash-card reloading, EMV transaction processing and secure key generation and injection.
Utimaco HSM wins FinTech Award
In January 2020, Utimaco won an internationally acclaimed FinTech Award recognizing Utimaco's Block-safe Hardware Security Module (HSM), which secures sensitive identities, keys and data used in blockchain-based distributed computing platforms, as an Outstanding Blockchain Technology in a Digital Signature Certification Solution.
Utimaco Block-safe enables companies to generate, manage and protect cryptographic keys for blockchain applications. For example, private keys can be securely stored in accordance with PSD2 and GDPR security requirements. In addition, Block-safe allows for easy integration of new deployments in highly regulated environments, such as "Know Your Customer" (KYC) processes, in accordance with the Money Laundering Act or smart payment methods based on blockchain. Furthermore, Block-safe has built-in post-quantum secure cryptographic random number generators, which are in accordance with the SP 800-90 recommendation of the National Institute of Standards and Technology (NIST).
HSM distribution
ESYSCO is a well-respected, long-term international distributor of Utimaco products and solutions. Starting from General Purpose HSM's of Utimaco, ESYSCO has huge crypto experience, also when it comes to Utimaco's Payment solution called Atalla AT1000, as well as Utimaco ESKM Enterprise Secure Key Management product.
While supporting our partners and clients in HSM implementations, we also provide post-sales maintenance services for the comfort and security of our customers.
For more information, go to: https://crypto-hsm.com/pl/hsm/payment-hsm/