PKI Card Management
Identity Provisioning
Physical & Digital Access Management
Full Lifecycle Management
Centralized workflow management
Physical and digital access control in one central identity and access management solution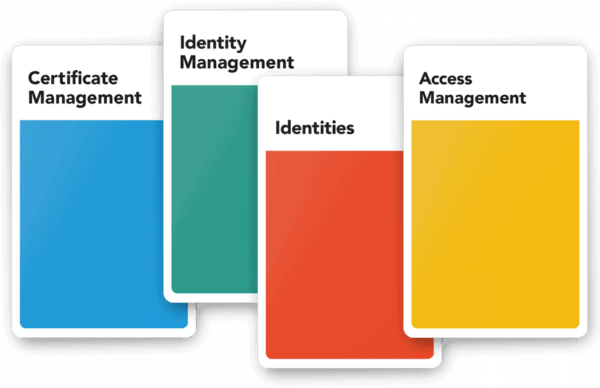 Nexus PRIME enables you to automate complex security processes for physical access, digital access and credential management. It also reduces operational costs by providing comprehensive self-service functionalities
Modern Identity Provisioning & Physical Access Management
Manage digital identities smoothly and securely
Managing workforce identities and granting physical access to sites and buildings as well as digital access to computers and applications is quite a complex challenge for any organization. These include business process capabilities for the production and lifecycle management of ID cards and other types of credentials (i.e. identity cards) with support for card production, workflows (processing chains), batch processing, reporting and more.
Centralized Management
Nexus PRIME can host multiple client organizations in the same instance of the platform, with clean separation of policies, and issuance and maintenance processes, and with separate groups of policy administrators. This feature is ideal for service providers and large organizations, with a need to handle, for example, different national data protection requirements.
SmartCard Management & Workflows
Active Directory Synchronization
Production & Personalization
Activation, Updates & Revokation
Expiration & Decommissioning