PrimeKey and ESYSCO join forces to offer turnkey solution for eIDAS compliant electronic sealing of documents with assured integrity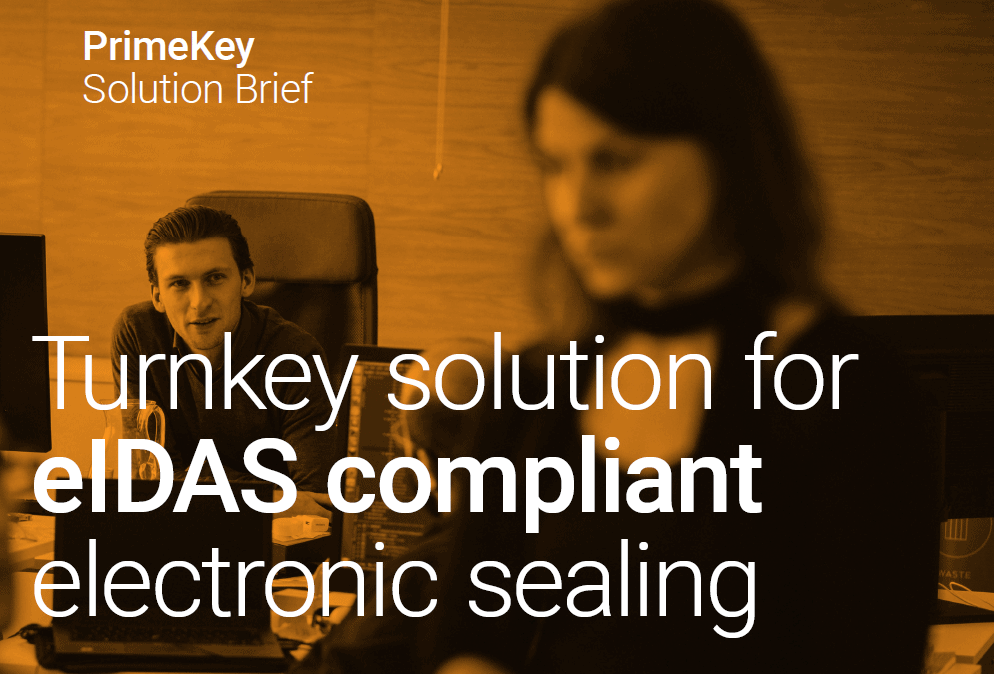 We're happy to introduce a unique and joint solution package with PrimeKey SignServer, a Qualified Signature/Seal Creation Device (QSCD) and an eIDAS compliant Qualified Seal. The on-premises solution is an approved system for high performance and qualified digital sealing of documents in fully legal and compliant way. It is dedicated for all legal entities such as insurances, banks, leasing and telecommunications companies as well as public organisations . It guarantees integrity, confidentiality and non-repudiation of signed documents or data of any kind.
Digital sealing of 11 million documents per hour with one QSCD?
YES, it works!
Do you need to sign million of documents per hour? Want to save costs and time, ensuring at the same time high level of integrity? We have a perfect solution. PrimeKey and ESYSCO joint solution enables mass and on-premise electronic sealing with up to 11 million seals per hour with highest degree of automation, in full compliance with eIDAS.
Document preparation, sealing, distribution and archiving happen in just one step.
Key benefits
Mass electronic sealing with up to 11 million seals per hour and a high degree of automation
Archiving and verification of signatures and time stamps of incoming documents
Smooth integration with PrimeKey SignServer
Sealing operations are independent of the Trust Service Provider
Nonrepudiation and proof of authenticity for signed documents
A Qualified Seal is leagally binding within all member states of the UE thanks to eIDAS
On-premise installation
Smooth integration
The solution can be easily integrated with a document management and workflow engine to realize an end-to-end automated qualified e-sealing process. Download full SOLUTION BRIEF to find out more:

Requets a demo
or talk to our experts today